GOLD TRADING in Asia saw Dollar prices hit a new 43-week low at $1172 per ounce on Friday, driving the premium for bullion settled in China to "extreme" highs of $20 above London quotes.
The metal then rallied $15 in London gold trading to cut its weekly loss to 1.9%, heading for the lowest Friday finish since early February.
With US trading expected quiet as dealers extended yesterday's Thanksgiving holiday to the weekend, European stock markets failed to follow Asian equities higher.
Outside the US "we see a lot of uncertainty," says George Cheveley, portfolio manager at Investec Asset Management in London to Bloomberg – "
partly caused
by Trump's election.
"It seems a lot like last year. We saw gold trade softly [ie, down] into the rate rise, and then saw gold take off again in January."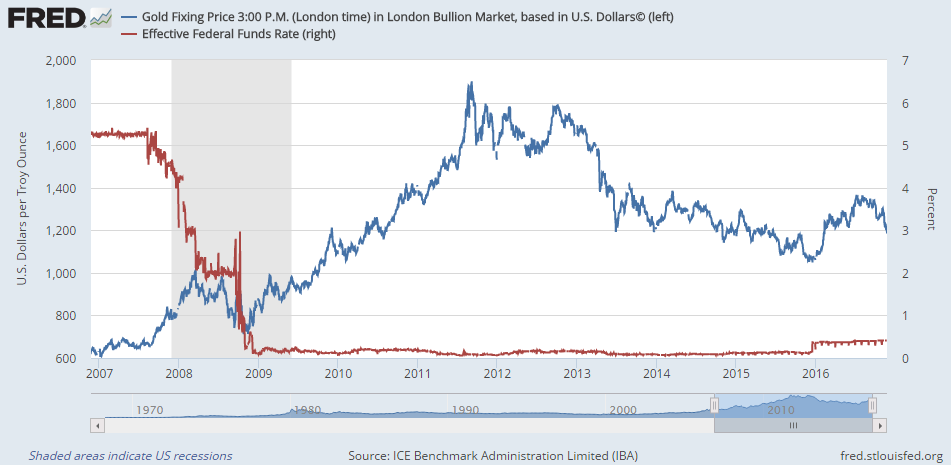 The overnight drop in Dollar gold prices to $1172 saw strong trading volumes on China's Shanghai Gold Exchange, with the city's
official benchmark price fixing
at the equivalent of a $20 per ounce premium above global quotes.
"SGE premium remains at an extreme over loco London," says Swiss refining and finance group MKS's Asian desk.
"The last time we saw these levels was back in 2013. [But] despite the stunning premium, the Chinese had very little interest" on Friday.
Repeating earlier rumors spread within India's gold industry – employing some 4 million people – "A potential ban on import of gold into India [would be]
the biggest bombshell
for gold investors in 45 years since Nixon announcement" that the US abandoning the Gold Standard, claims Indian tipsheet
The Arora Report
.
"If this happens, there is a high probability of a one-day drop in gold that could reach $200."
India effectively shut legal imports in mid-2013 by imposing the complex and confusing
gold 80:20 rule
. That coincided however with global prices stabilizing after the Spring 2013 gold crash.
"Post-demonetisation" and with consumers unable to spend the 500 or 1000 Rupee notes reprsenting 86% of cash in circulation, "Mumbai's bustling and glittering Zaveri Bazar, the national bullion and jewellery market,
wears a forlorn, deserted look
," reports the
Financial Express
today.
Gold exports to refining center Switzerland from Vietnam, formerly one of Asia's strongest gold investment markets, have
meantime surged in 2016
to date, new data show, jumping over 20-fold from 2015 on tax changes which have driven domestic prices below world quotes for the first time, according to Vietnam Net.