Centrally located in Adelaide, SA and Brisbane, QLD we take delays out of bullion investment to make it very EASY and FAST for you to buy gold, buy silver or platinum & palladium.
If you're considering sheltering from the global financial crisis, you've come to the right website to purchase gold bullion. City Gold Bullion helps savvy investors like you protect your portfolio from the risks of the global financial system, government intrusion and those increasingly rickety fiat currencies.
We specialise in Swiss Gold Bullion and all the major precious metals, including:
Gold Bullion
Silver Bullion
Platinum Bullion
Palladium Bullion
We also stock a wide range of local silver bullion bars (cast and minted) as well as a a wide range of gold and silver coins to buy. Gold coins are a specialty.
Click here to BUY GOLD NOW, or read on to learn why we are different. And if you are not ready to buy just yet, you can subscribe to our regular newsletter, too.
(Simply pop your details into the form on the right.)
PAMP Swiss bullion – now available at City Gold Bullion, Adelaide and Brisbane – delivering to the nation.
---
A Message From Nathan Gollan, Managing Director:
Dear Investor

Let's face it, delays in delivery are definitely not what you want when you're protecting your wealth with gold during this global economic turmoil.

If you're looking to invest quickly in gold bullion, silver bullion or precious metals, my team and I are ready to help you, and answer any questions you have.
---
Buy Gold Bullion Fast, at City Gold Bullion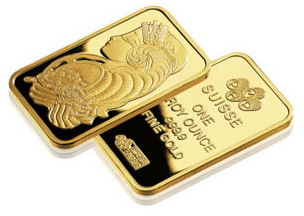 In my years of experience in the bullion industry I have found that one of the biggest bugbears of investors is simply the time it takes to get set up to trade, and the time it takes some companies to deliver bullion to you.
However at City Gold Bullion, we've tailored our whole business around looking after you, and helping you put your hands on the metals you want in your portfolio.
Buying bullion is one thing. Being able to sell it back fast when you want the cash is also important. That's why City Gold Bullion guarantees to buy it back from you when you want (less a trading commission).
You might be thinking: "I get the FAST bit, but what's important about SWISS gold and silver bullion's€ Good question.
It's all about liquidity.
---
Buying Gold from Switzerland = Better Liquidity
City Gold Bullion ranges the highest quality gold bullion and silver bars, with highly reputable local brands such as ABC, Johnson Matthey and PAMP Swiss.
However if you are looking to buy gold bars that are the most widely accepted gold bullion, we think Swiss LBMA (London Bullion Market Association) approved "Good Delivery" bars are the best of the lot.
So unless you have a reason not to, we recommend you buy silver bullion and genuine SWISS gold bullion. Adelaide and Brisbane City Gold Bullion are where you can get Swiss Gold fast.
---
Proudly Australian, Rapid Delivery Anywhere!
Our overseas clients love that City Gold Bullion has bases in two of Australia's most mineral-rich states – South Australia and Queensland.
Our central Australian locations allow us unparalleled access to the East and West coasts, not to mention the Northern Territory and mining regions. We can easily courier precious metals anywhere in Australia. So if you place an order to purchase gold bullion with us before 3:30pm Monday to Thursday, we can speed your bullion right to you (fully insured, of course) and it will reach you overnight* more than 99% the time. *next business day, metropolitan delivery areas.
---
You Are Assured of Total Independence and Privacy
I'm not sure about you, but I'm not too keen on government institutions.
City Gold Bullion is completely independent so we are NOT part of, or a division of, government bureaucracy, State or Federal.
Your details are kept completely secure – the only time we reveal any information is when it is specifically required by law.
People investing in silver and gold bullion usually like to ensure their privacy. We respect that, and we'€™ll always respect you and your privacy.
---
Gold Bullion: Adelaide and Brisbane Gold, Silver, and Platinum – ALL GST FREE
You might be surprised to know that Gold, silver and platinum bullion is GST-exempt.
That means you can invest confidently (and sell when you need to) without a sales tax penalty taking the wealth from your pockets on the way through.
Please note: We also have a range of platinum and palladium products, for those who want to buy platinum and other exotic metals. Unfortunately palladium attracts GST whereas if you buy platinum it is GST exempt. If you buy gold coins, they can be GST exempt too, but only if you invest in gold coins that are 99.99% pure (bullion grade).
Any Questions? Just Ask – Or, even better, pop in to the showroom to meet me and my team of metals professionals. We specialise in helping you find any information you need. If you are a new investor, we LOVE taking the time to help you know the basics of our exciting industry – we will go out of our way to look after you.
I hope you find lots of great information on this site. Don't forget – If you're in Adelaide or Brisbane, we'll usually be able to have your bullion in your hands within 2 hours!
Yours sincerely,

Nathan Gollan
Managing Director
CITY GOLD BULLION