You can trust the team at City Gold Bullion to help you with your investments in gold, silver, platinum and palladium.
Here are a few of the reasons you can feel confident dealing with City Gold Bullion, the original Adelaiade gold bullion specialist.
---
Speed
Why Speed Matters
In our hyper-connected, era, world events drive the fortunes of your personal wealth up – or down – in hours or minutes, not weeks and months.
So when you decide to buy gold bullion, you want that bullion in your hands, or in your vault, quickly.
And if and when you decide to sell some bullion for cash, you want that cash immediately.
City Gold adds speed to bullion investment and trading because we are centrally located and set up to trade with with you personally.
And just because we're fast doesn't mean you miss out on quality.
City Gold Bullion specialises in retailing the finest Swiss gold bullion in the world.
---
Think Swiss
(About Swiss Bullion)
Think of Switzerland, and what pops into your mind? Finest Chocolate? Precision Watches? Exquisite Jewellery? And, gold bullion.
City gold specialises in fine 99.99% pure Swiss bullion – one of the finest investments anyone can make.
Mandatory purity and quality standards enforced by the Swiss government ensure you are getting the finest bullion in the world.
But it's not only good for you when you buy -€" other investors have serious confidence in Swiss bullion. That confidence means greater liquidity for you all around the globe.
Whenever and wherever you want to sell bullion, you'll be glad you invested in Swiss.
We carry PAMP Suisse fine minted and cast bullion -€" the best in the world.
---
PAMP Swiss Bullion
About PAMP Suisse
PAMP stands for "Produits Artistiques Metaux Precieux." Translated, that means "Artistic Precious Metals Products"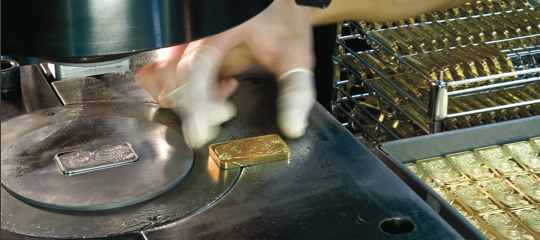 Above: PAMP Gold Bars
Based in Geneva, Switzerland, PAMP is the worlds largest independent precious metals refinery.
The craftsmanship in PAMP bars – minted and cast – is unparalleled anywhere in the world. As a result of their fabulous reputation, PAMP bars are amongst the most easily traded bars.
PAMP bars often attract a premium price for sellers due to the increase confidence the buyer gets.
PAMP bars are known as London Good Delivery, which means they are certified to the exacting standards of the LME (London Metals Exchange) and therefore in an exclusive coterie of the world's finest bullion.
PAMP products come with certification, and many of them are also presented in gift boxes or display containers.
---
Certification and Purity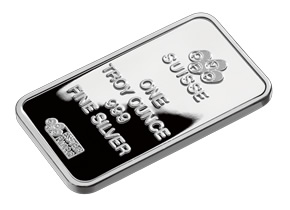 When you buy gold, platinum and palladium from City Gold Bullion, it is guaranteed 99.99% pure (the global standard).
Silver is guaranteed to be 99.9% pure.
In addition City Gold Swiss and American bullion is provided with numbered certificates of authenticity.
---
Your Privacy Matters to Us
Privacy is a concern for most of our customers and probably for you too.
City Gold Bullion puts information security first and any of your personal information is stored securely and never ever disclosed to unauthorised parties.
The only time we disclose ANY information is as required strictly by law.
And we are independent: we are NOT connected to any government.
---
Experienced Founders
Principal and owner Nathan Gollan has been trading precious metal for over 20 years, and training staff is his highest priority. If you need a question answered, or an investment problem solved, you will even have the personal support of the founder: all our investors have access to Nathan Gollan's private phone number.
---
History of City Gold Bullion
City Gold Bullion started as jewellery business in Charles St Adelaide, with Nathan Gollan at the helm. Over time, Nathan became more and more fascinated by the world of precious metals trading. Pretty soon, City Gold established a specialist trading division, which is what is now City Gold Bullion.
---
Our Adelaide City Showroom
The new City Gold Bullion showroom is Adelaide's only custom built bullion trading showroom and vaulting facility.
Our clients tell us they love the convenience of our central Adelaide location. Parking is easy nearby and the area is always nice and busy – increasing your safety.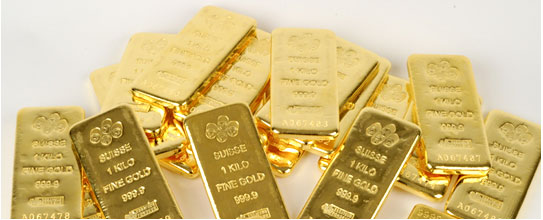 Above: PAMP 1kg Gold Bars – click here to buy
The showroom has beed designed specifically to let you trade in bullion in privacy and security.
The main features of the new showroom are:
Central location in King William St, Adelaide – so you can easily access the showroom
High security entrance and exit – so you feel safe and secure
Exit onto a main street – so you can feel confident and safe as you leave the showroom building
Located close to secure courier facilities – so we can guarantee rapid delivery