GOLD PRICES fell through what technical analysts called "immediate support" at $1210 per ounce Wednesday lunchtime in London as the US Dollar rose again after new data said the United States added far more new jobs than expected in February.
The private-sector ADP report said US payrolls expanded by 298,000 last month, beating consensus forecasts of 190,000.
Silver tracked the drop in gold prices, also falling to 5-week lows with a loss of 3.5% for the week so far.
"Fiscal policy is now the key driver of the Dollar," says a note from Chinese-owned ICBC Standard Bank's FX strategist Steven Barrow, predicting a further 10% gain in the Dollar in 2017 on "deficit expansion, lower taxes on repatriated profits, and a border tax."
But "longer-term [its] prospects are not as rosy," Barrow warns, with the US trade deficit "likely to widen, not improve, and that could send the administration on a mission to weaken the currency deliberately."
New data yesterday put the US trade deficit at its widest in 5 years in January.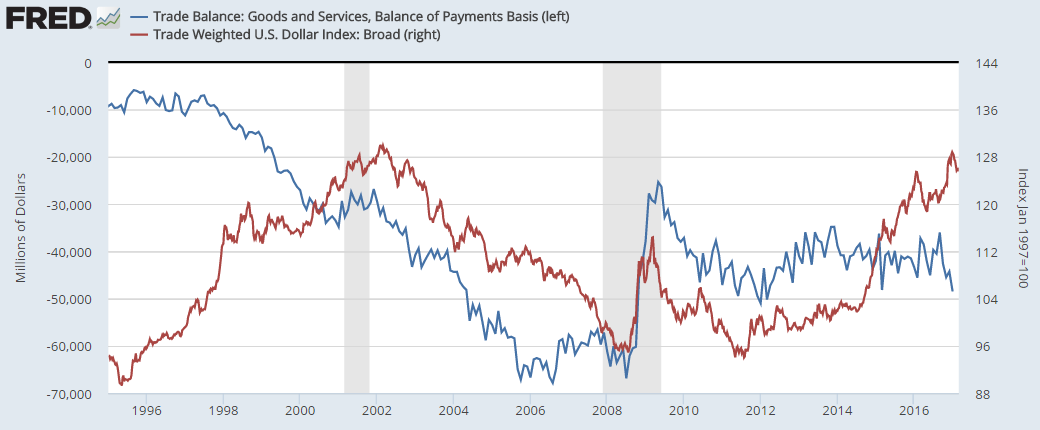 Chinese gold prices had earlier caught up with Dollar-gold's drop overnight, retreating to a 3-week low in Yuan terms but extending the premium – over and above London quotes – to $17 per ounce.
That was the highest incentive to new bullion imports since before late-January's Lunar New Year holidays, suggesting solid demand in the world's No.1 consumer nation.
Gold buying in India – pushed into the No.2 slot since 2013 –
"will recover" this year
according to mining-backed market development organization the World Gold Council after 2016's collapse amid high import tariffs, new sales taxes and demonetization of 85% of the country's cash.
"The down move should continue towards projections at $1200/1196," reckons the latest technical note from French investment bank Societe Generale.
Having broken the 38.2% retracement of gold's January to February rise, "New support comes in at 1191.10 – the 50% Fibo level," said bullion bank Scotia Mocatta's team
last night
, also pegging near-term support at the 50-day moving average around $1210.
The Fed Funds futures market "has now priced in an 88-90% chance of a rate hike later this month," notes Swiss refining and finance group MKS
Pamp's dealing desk
, "which has sapped the momentum of gold."
Alongside rising Eurozone and US bond yields Wednesday, UK Gilt yields also rose, making the cost of borrowing more expensive to the government as UK finance minister Phillip Hammond raised his GDP growth forecast but warned there is
"no room for complacency"
about the economy as the 2-year process of quitting the European Union begins. 
The British Pound fell to 2-month lows as Hammond spoke, but Sterling gold prices still fell back below £1000 per ounce – a 3-year high when reached last June on the
UK's Brexit referendum
result.